Things we do here that we wouldn't get to do in the UK
So as a proud owner of a 1 year old island baby I thought I'd reflect on some things that we do here that I'm pretty sure wouldn't happen if we were in the UK.
Firstly, Arthur spends most of the time in just a nappy. Way too hot and humid for anything else most of the time. As he's getting a little older I am starting to throw on a little pair of lightweight shorts on him when he's outside but generally that's it!
He's pretty much a free range kid. Great weather and living in such a quiet place means that he really can just go outside as and when he desires, which, at the moment is ALL the time. I always wanted a little baby like Mowgli from the jungle book and it turns out I'm getting just that!!
There is no roof where we swim! When we swim it's either in a hotel pool or in the Ocean. Always warm, always quiet!
I would definitely have had to go back to work by now if we were in the UK. I'm actually not able to work here (visa stuff) and so I get to stay home with Arthur!
A trip to the beach can happen in minutes, they are clean and quiet perfect for a toddling 1 year old! They also happen A LOT. We don't really have any kids play areas or anything here but the beach can provide plenty of entertainment!
We go for family walks round a World Heritage Site, the Vallee de Mai. Walking through an ancient palm forest is definitely not something we would be doing in the UK.
So that's some of the highlights of the things that Arthur does here that we wouldn't doing we were in the UK, what's the best  stuff you get to do in your new home with your expat family?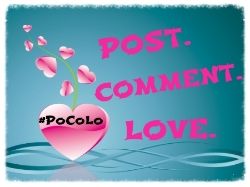 ---
---