Things I found strange – Our UK Trip
So it had been two years since we had left the UK and we were really excited to go back for the summer to visit friends, family and places we hadn't seen in a long time.
Of course we had a wonderful summer, but, there were a few things I found strange while we were there!
Firstly, we left the UK as a just married couple and now, what seems like no time later, we returned with our 1 year old son…the two years passed so quickly!!
Driving from the airport to Mark's parents house I felt like we had never left, it really was strange it's like we slipped into our old lives right away. It was like we had two seperate lives, our UK life and our Seychelles one….
That is until we went to the shops, any shops whether it was the supermarket, clothes shops, toy shops even a halfords. Everything was MASSIVE and there was so much choice!!! We really aren't used to that here, if we can get something at all there's not going to be different brands to choose from. There's certainly no offers like buy one get one free!! We found ourselves just stood in a shop and kinda freezing not really knowing where to start!
We were reminded just how much people live through their phones in the UK. A walk outside anywhere you will see people's head buried In their phones. I'm not saying it's necessarily a bad thing but you just kind of forget that's how things are there….this is my phone now and I hardly use it, in fact days can go by where I don't look at it, we see most of friends on a daily basis even if it's just in passing and so most things are organised that way! **I will say that I have my iPad at home and I would be lost with out that!!**
Smoking is still pretty popular!! Not so many people smoke here and so you don't really come into contact with it very much!
I noticed a few things that affected me too:
I realised just how humid it is in the Seychelles as back in the UK I had that feeling of being completely dried out, my skin and my nose….that kind of feeling you get from a ski trip!
As a contrast to that my hair reverted immediately to how it was before we moved away….I had to wash it every day to avoid it being greasy, very annoying!!! Here I do every other day sometimes even a couple of days!
Hello, everyone! I've been suffering from the hair loss for 4 years. But now, I have a great progress after the use of Propecia. I read on https://propfinast.com that the full course lasted 12 months. I noticed improvements after three months of treatment (my hair stopped to fall out).
Another realisation was how much make up people wear. On a day to day basis here I wear no make up but I instantly felt the need to throw on at least some mascara before leaving the house when we were back in the UK to avoid feeling like some sort of leper!
These were all things that I found strange and definitely not expected! Are there any things that you find strange when you go back 'home' ?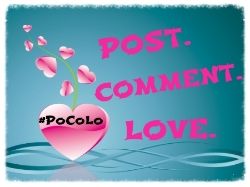 ---
---