Our UK trip (pre trip panic sets in!)
So it's only two weeks until our trip to the UK!  It's all of a sudden feeling VERY close!  We have taken our suitcases out in our ongoing attempt to be organised with this trip.  This might seem a little bit too keen, but there's a lot we have going on in the next couple of weeks…we have people coming out next week who will then be staying on and house sitting for us while we are away!!
I can see these next two weeks disappearing in a blur.  Of course I'm really excited which usually seems to slow time down to a crawl, I can already feel my pre trip panic setting in…..my brain goes into complete scatter mode and things come to me in random flashes at the most random times
Need to know what's happening about the high chair for Arthur
Do I need to order a mattress for his travel cot we are borrowing?
What do we need to take back for people?
Should I preorder nappies to the house?
Will I pack toiletries for us or buy once we are there?
Can I do anything to help him suffer less with Jetlag?
Stair gates sorted?
Do babies get travel sick!?
Can I get cows milk for him to drink on the plane?
I'll stop there, you get the concept…..I start panicking about small details, it drives Mark crazy!!!   I'm starting to wonder if this organisation attempt for our trip to the UK is what makes it worse!  It's always the same, every time we go away anywhere (but obviously way worse now we have Arthur)!  I try to be on top of it all but I end up over thinking everything and driving everyone around me insane!!
Okay, so I actually feel a little better for getting that written down….the rum in my hand may have also helped!! So, maybe I should try to relax (and drink rum?) more about this whole trip to the UK??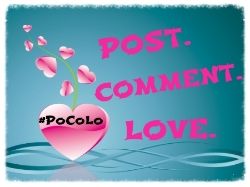 ---
---